Hotel in Melaka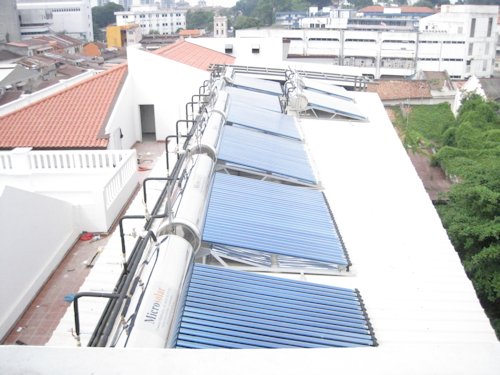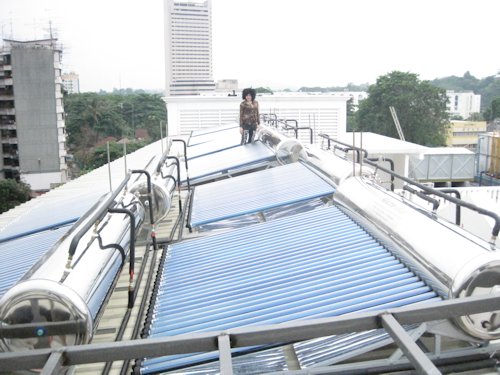 Microsolar M80VTHE Water Heaters installed by Soon Heng Plumbing & Sanitary Works Sdn. Bhd. for ahotel in Melaka, Malaysia,September 2011.
Hotel in Johor Bharu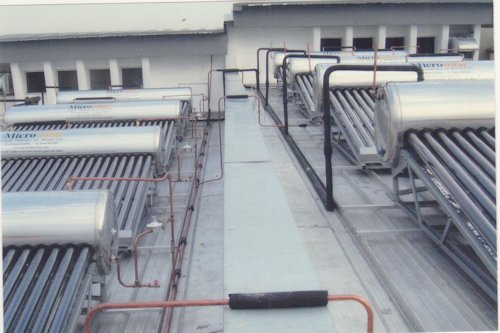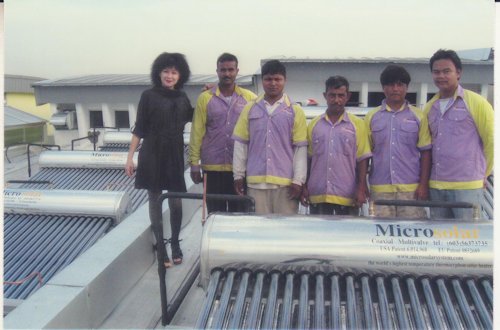 Lydia Hang and her co-workers from Soon Heng Plumbing & Sanitary Works Sdn. Bhd. installedMicrosolar M80VTHEs for a hotel in Johor Bharu, Malaysia, September 2009.
Pudu Road Hotel, Kuala Lumpur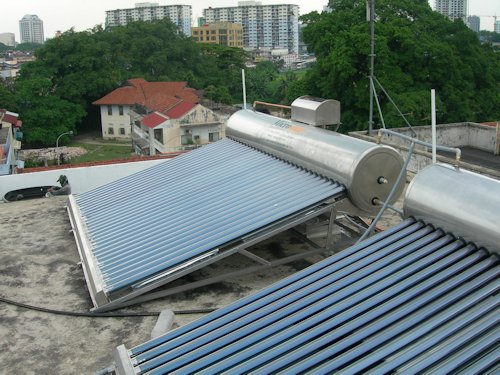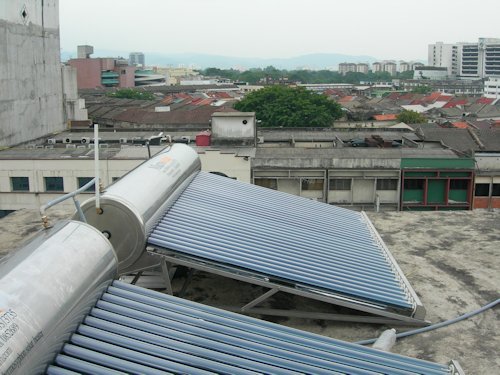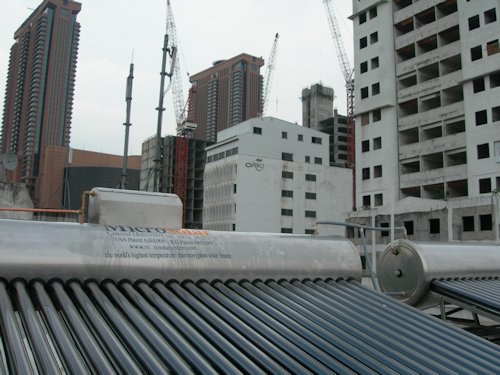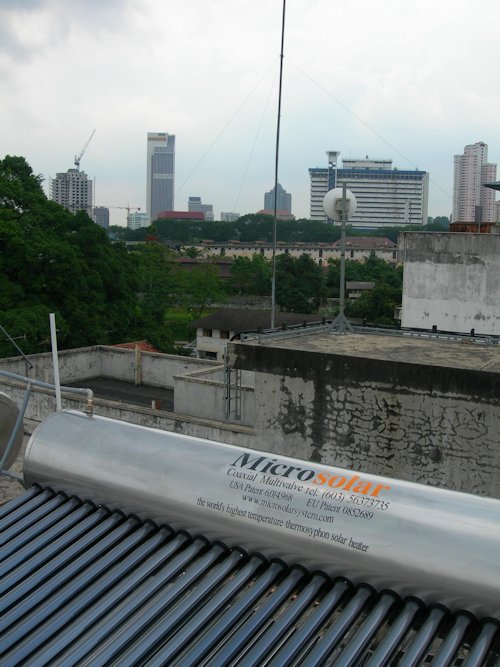 Redang Island Coral Beach Resort
South China Sea, Terengganu, Malaysia. February 2012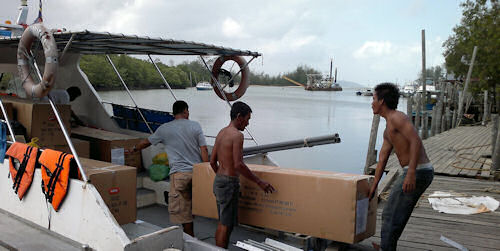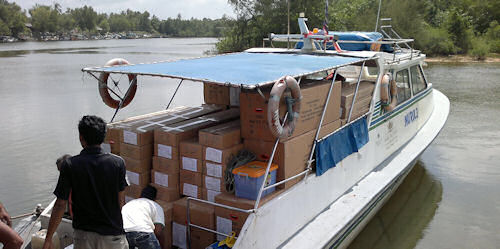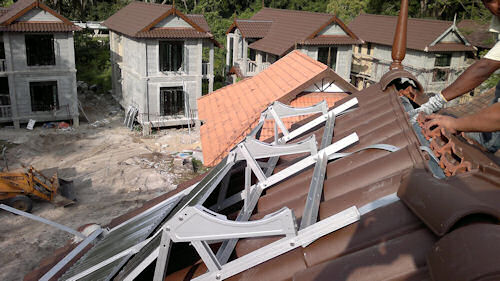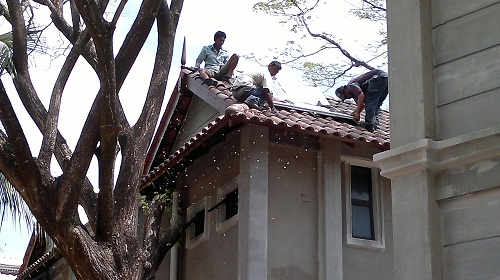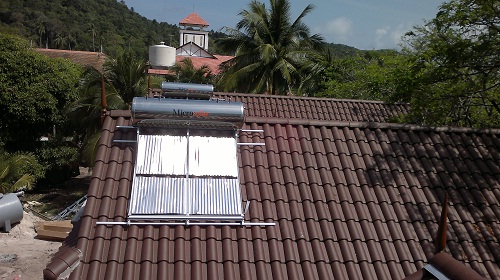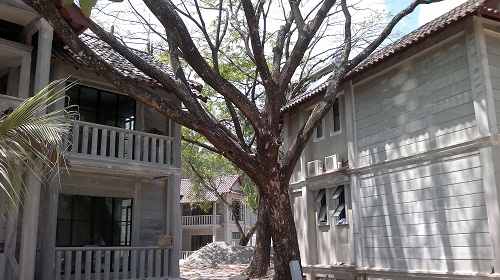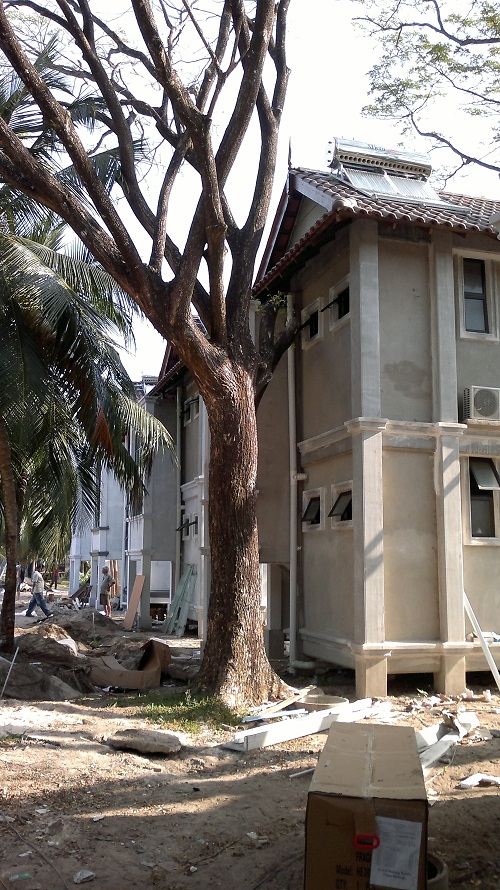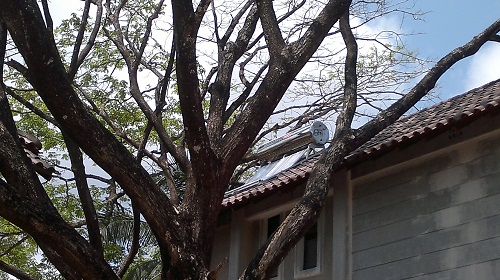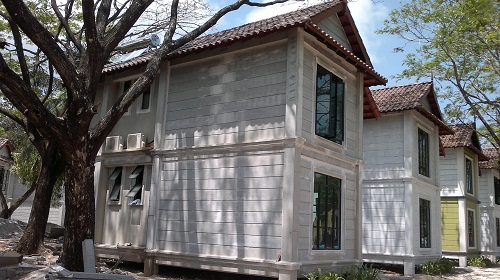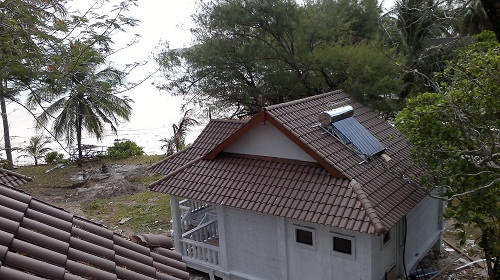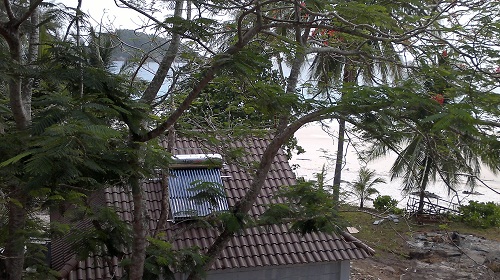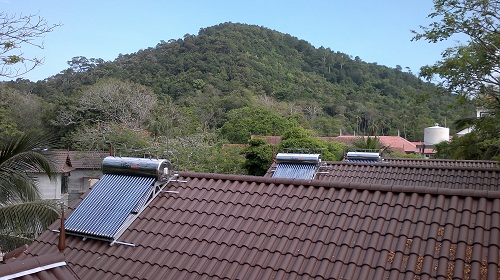 Royal Sungai Ujong Club
Seremban, Malaysia, Jan 2012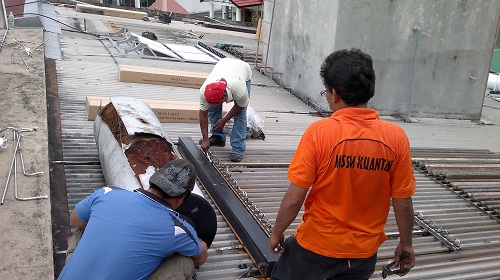 Removing clogged up 7 years old heat pipe solar heaters.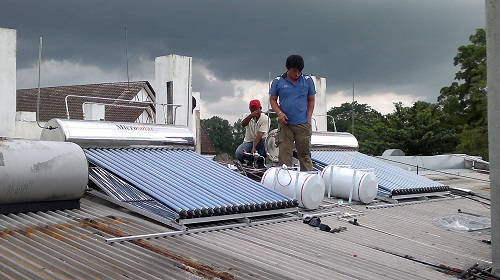 Installing new Microsolar Coaxial Multivalve M70VTHE.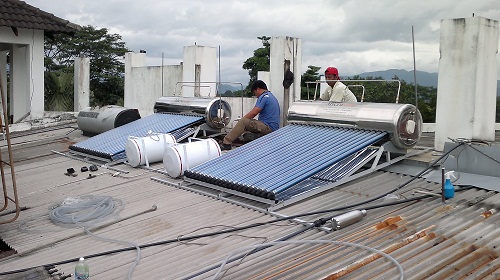 Beringis Resort and Spa
Papar,Kota Kinabalu, Sabah, East Malaysia, February 2013.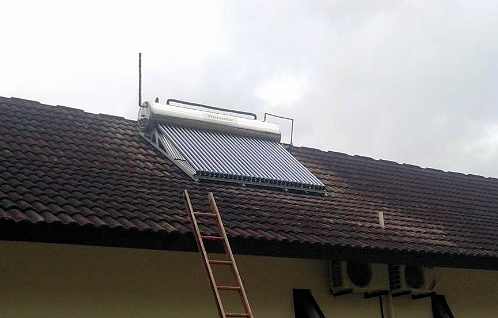 Rhombus Condominium (14 Storeys)
Bangsar, Kuala Lumpur, Malaysia, March 2013.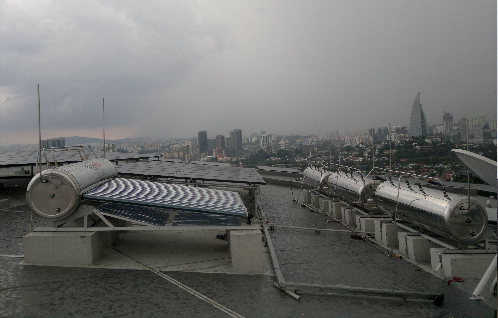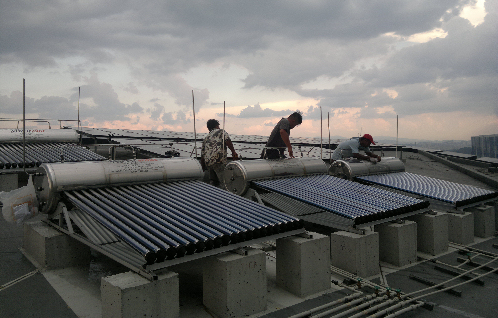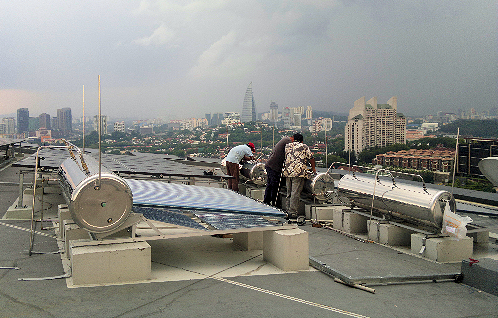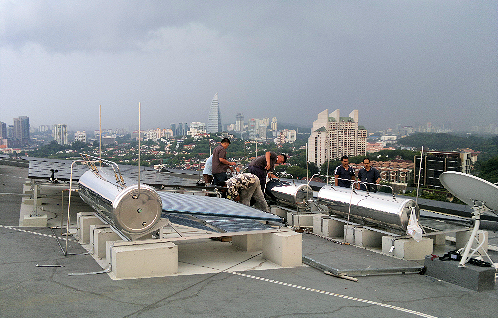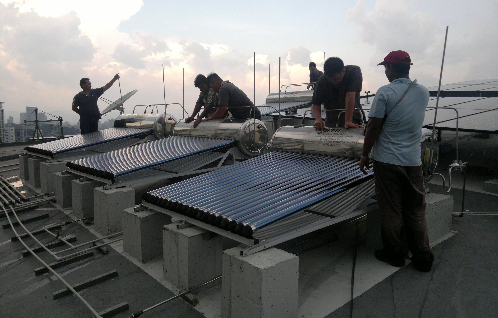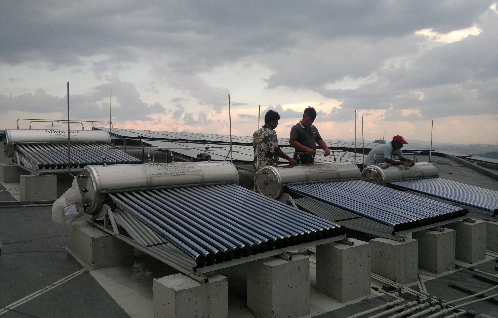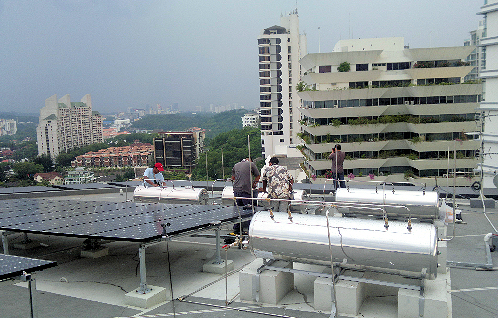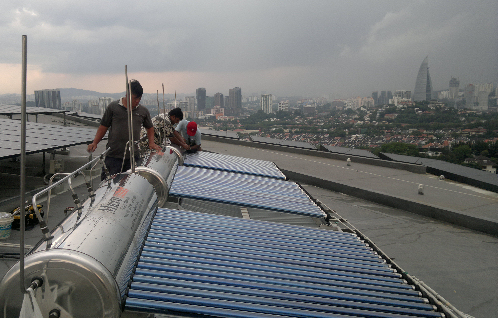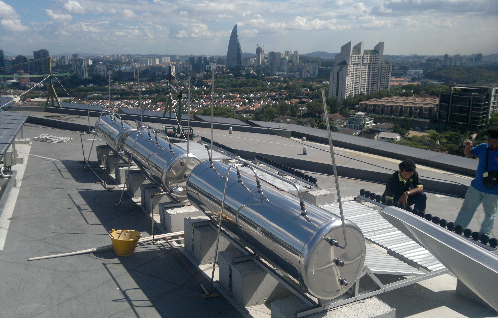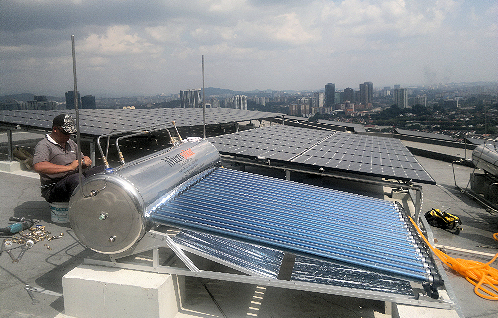 Batunona Dive Resort.
Bitung , Lembeh Straits, North Sulawesi, Indonesia. May 2013.
Microsolar Solar Water Heaters installed at Batunona Dive Resort in the Lembeh Straits, Bitung , North Sulawesi Indonesia. May 2013. With volcanoes Gunung Dua Saudara Tangkoko Batuhangus 1327m elevation the centre background and Gunung Klabat 1968m in left background. Some of the best diving in the world is in this area.
These are the new Coastal Specification Microsolars specially rustproofed for marine environment. The Microsolars were shipped from Port Klang Malaysia to Jakarta, then thru the islands to Hujung Pandang Makassar, South Sulawesi then up to Manado , and Bitung in North Sulawesi to the remote Lembeh island off Bitung.. There is no road access, all transport is by boat.. The Microsolars provide hot water to the guest rooms without electricity, as electricity is expensive from diesel generators. The diesel must be shipped by boat from Bitung.